SF's New Restaurants and Bars (Must Check Out)
San Francisco as you may know is growing at a rapid rate. Tons of startups and new tech businesses are flooding the city by the bay. With all this change comes many new bar and restaurants. Come with me on a little exploration of some new hip spots that offer up a bit for everyone.
Urban Putt in The Mission mixes drinking and eating with miniature golf. Sound too good to be true, it's not. This is a fun spot that's great for friends or dare I say… first dates. The menu ranges from pizza and sandwiches to full delicious entrees. The drink menu is also quiet nice.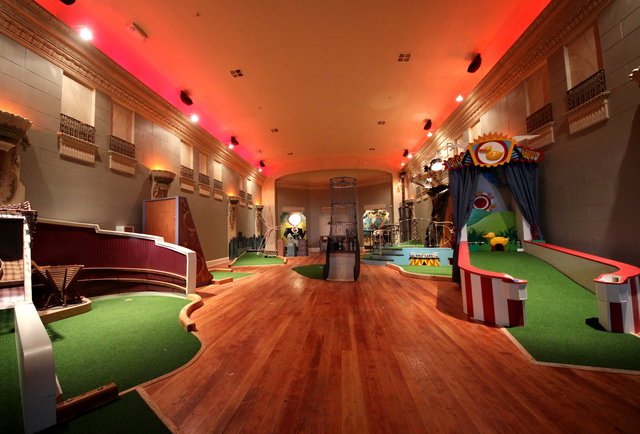 Smokestack at Magnolia Brewing (Dogpatch) is another awesome spot. The space is put together well and offers an impressive atmosphere. This isn't just for beer lovers, so don't get fooled by the fact that it's at a brewery. They have a handsome cocktail list as well as wine. The main fare is BBQ and snacks. Check it out!
The Woodbury in Soma is another fun spot. Who can turn down Frito pie? No one. Don't worry there's more to eat than just Frito pie. The menu focuses of bar fare and some entrees. This place is perfect for the beer and shot crowd.  I love the rustic vibe, and check out the chairs. They also have an old Nintendo and Atari to whirl you back to years before.
The SF Athletic Club (Lower Pacific Heights) is a sports lovers dream come true in the way of sports bars. They have 28 Tv's, bleachers and booths to accommodate various sports fans. The menu offers up ballpark favorites and some other healthy options – but who wants that. The drink menu has everything for everyone again. One of the coolest things that I've seen ever is that they serve parties porcelain bathtubs filled with ice and 24 chilled beers. I'm not kidding. Oh and they have brunch and late night menu.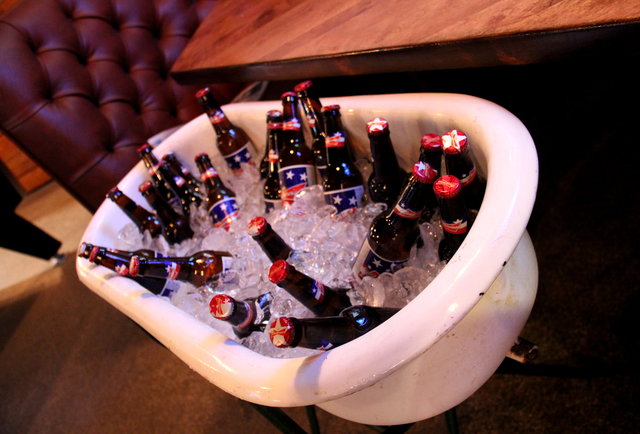 Last but not least: Dirty Habit in Soma is simply delicious and sophisticated. This restaurant is sleek with an impressive menu that is sure to delight anyone. The drink menu is also impressive. Oh and I should let you know they also have delicious breakfast too. The ambiance is upscale and sleek. This place is a MUST!! The patio is to die for too.
I only mentioned a few places that I know of. Do you know of more? Do you have a new favorite spot in SF?