Maureen Corrigan's Best Short Reads Of 2015 (Fresh Air / NPR)
This year, most of the best stories I read came in small-ish packages. Many books that were either big in size — like Garth Risk Hallberg's over-900-page opus, City on Fire,and Jonathan Franzen's 500-plus page Purity — ended up being just "OK." The same, in my opinion, went for some books that generated "big buzz," like Lauren Groff's Fates and Furies. Short stories and fragmented, intense memoirs dominate my best books list, along with the incredible true story of a short-haired dog.
Check it out:
The Tsar of Love and Techno: Stories
by Anthony Marra
Hardcover, 332 pages
Anthony Marra followed up on his acclaimed 2013 novel, A Constellation of Vital Phenomena, with this year's superb short story collection, The Tsar of Love and Techno. The opening story, "The Leopard," whose themes extend throughout this linked collection, focuses on an artist named Roman living in the Soviet Union of the 1930s. Roman has been ordered to erase the faces of dissidents from paintings. His own brother, Vaska, is one of those executed dissidents and, in defiance, Roman begins painting Vaska into the background of landscapes and state portraits. Roman tells us: "When I painted in [a] … party boss, I give him Vaska's face … I realized that before I was a correction artist, a propaganda official, a Soviet citizen, before I was even a man, I was an afterlife for the images I had destroyed."
Honeydew: Stories
by Edith Pearlman
Paperback, 279 pages
Edith Pearlman is a master of the short story, as well as a downright delicious writer, so it's apt that her latest collection is called Honeydew. In the story, "Assisted Living," for instance, the owner of a vintage jewelry and furniture store recognizes that her shop has become a second home for a wealthy couple named Stu and Muffy. Here's how Pearlman conveys some of the pallidness of Muffy's personality through this description of her voice: "It was as if [Muffy] had once been almost smothered and then allowed to live only if she limited her vocabulary and breathed hardly at all." In contrast to Muffy's whispery utterances, Pearlman's own voice as a writer is sensuous, and her insights into the oddities of human behavior, unfailingly wise.
A Manual for Cleaning Women: Selected Stories
by Lucia Berlin, Stephen Emerson and Lydia Davis
Lucia Berlin's posthumous short story collection, A Manual for Cleaning Women, is filled with many kinds of voices: voices of clerical workers, hospital staff and switchboard operators, and, yes, cleaning women who put their jagged imprint on these 43 short stories — many of them extraordinary. Berlin's stories are so much more than mere sociology: you can imagine their narrators sitting down next to you in a bar after work, ordering their first bottom-shelf shot and, unbidden, starting to talk about their crappy day. Here's the opening of a story called "My Jockey," which, at 1 1/2 pages, is one of the shortest pieces in this collection:
"I like working in Emergency — you meet men there, anyway. … They're always coming into emergency rooms. Jockeys have wonderful X-rays. They break bones all the time but just tape themselves up and ride the next race. Their skeletons look like trees, like reconstructed brontosaurs. St. Sebastian's X-rays."
H is for Hawk
by Helen Macdonald
Hardcover, 300 pages
Helen Macdonald's best-selling memoir, H Is for Hawk, is certainly the roughest, toughest and, perhaps, the oddest meditation on grief that I've ever read. To read this memoir is to feel as though Emily Bronte just turned up at your door, trailing the windy, feral outdoors into your living room. Macdonald is a naturalist and a scholar of the history of science. When her father, a photographer, suddenly died, she spun downward into grief. "Memories" of him, she tells us, "are like heavy blocks of glass." In response, Macdonald immerses herself in training a goshawk — a bird of prey — which she aptly describes as a thing of "death and difficulty."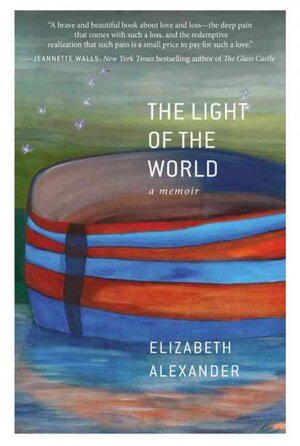 The Light of the World
by Elizabeth Alexander
Hardcover, 209 pages
Another idiosyncratic memoir about grief is poet Elizabeth Alexander's The Light of the World, which chronicles the sudden death in 2012 of her husband, a successful chef and painter named Ficre Ghebreyesus. One triumph of Alexander's memoir is its richly allusive style. "Poetic logic is my logic," she tells us. Another is the vivid presence of her husband in these pages. The first time she saw Ficre's paintings, Alexander recalls, they struck her as "mostly large dark canvases lit with brilliant corners of insistent life." That's not a bad way to characterize this book: infused with grief, yet shot through with the remembered joy of a happy marriage to a man alight with interests.
M Train
by Patti Smith
Hardcover, 253 pages
Unlike her first memoir, the now classic, Just Kids, which was all about the thrill of "becoming," Patti Smith's incantatory M Trainis mostly about the challenge of enduring erosion and discovering new passions (like detective fiction and a tumbledown cottage in Rockaway Beach, Queens). Smith, of course, is a "kid" no longer. She's now 68 and she's suffered a lot of losses, including the deaths of artist Robert Mapplethorpe, who was her partner in crime in the Just Kids years, and her husband, musician Fred "Sonic" Smith, who died suddenly in his 40s. "They are all stories now," says Smith, thinking of these and other deaths. The narrative of M Train, fittingly, is fragmented and incantatory, more like Smith's distinctive song lyrics. At bottom, though, both of Smith's memoirs tell a haunting story about being sheltered and fed, in all senses, by New York City.
Bettyville: A Memoir
by George Hodgman
Hardcover, 278 pages
In Bettyville, George Hodgman, who had a major career in editing and publishing in New York City, writes of moving home to Paris, Missouri to care for his elderly mother, Betty, who's never acknowledged that her son is gay. In the opening scene, Hodgman is roused by a fretful Betty in the middle of the night: "[h]ere she is, all ninety years of her, curlers in disarray, … peeking into our guest room where I have been mostly not sleeping. It is the last place in America with shag carpet. In it, I have discovered what I believe to be a toenail from high school." Like Roz Chast's Can't We Talk About Something More Pleasant?, Hodgman's Bettyvillecaptures the exhaustion, sorrow and moments of absurdity involved in caring for elderly loved ones.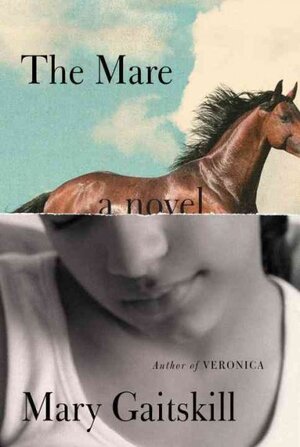 The Mare
by Mary Gaitskill
Hardcover, 441 pages
Mary Gaitskill's The Mare explores the charged relationship between a Dominican girl from Brooklyn, who's sponsored for a summer vacation by The Fresh Air Fund, and her white middle-class host in upstate New York. As you'd expect from Gaitskill, the novel sidesteps sentimentality and goes straight for the jugular.The Mare is a raw, beautiful story about love and mutual delusion, in which the fierce erotics of mother love and romantic love and even horse fever are swirled together. There's one more thing The Mare delivers — something you don't often get in a Gaitskill story — that is, a soft suggestion that some of the characters might just make it through to a better life.
The Buried Giant
by Kazuo Ishiguro
Hardcover, 317 pages
Kazuo Ishiguro's The Buried Giant is an eerie fantasy tale about a pair of elderly medieval pilgrims named Axl and Beatrice, fighting through an enveloping mist to hold onto their memories and each other. On a quest to find their long-lost adult son, Axl and Beatrice take many wrong turns, but Ishiguro never does. If The Buried Giant were only a fantasy-adventure tale, it would be well worth reading. But Ishiguro investigates more profound mysteries here than the location of fearsome dragons and enchanted lakes. LikeThe Remains of the Day and When We Were Orphans, The Buried Giant is yet another radiant and deeply moving Ishiguro riff on loss and the tragic nature of life. I'd pay it the tribute of saying that as a novel, it's unforgettable, but as Ishiguro sadly tells us, that's only wishful thinking.
The Story of the Lost Child
by Elena Ferrante
Paperback, 473 pages
The Story of the Lost Child, the fourth and final installment of Elena Ferrante's remarkable "Neapolitan Novels," is a stunner … but you will only realize how stunning it is if you do yourself a favor and read the three earlier novels in the series first. In My Brilliant Friend, the first book of the quartet, Elena Greco and Lila Cerullo meet as children, playing with their dolls in the rubble of their Naples neighborhood right after World War II. Lila leaves school after fifth grade to work at her family's shoe repair shop; Elena, whose family has permitted her an education, becomes a celebrated writer, but she always feels herself to be in Lila's shadow. "The Neapolitan Novels," taken together as one long epic that stretches from childhood to old age, are so very smart about class, the darker currents of female friendships and the ultimate "velocity with which life [is] consumed."
No Better Friend: One Man, One Dog, and Their Extraordinary Story of Courage and Survival in WWII
by Robert Weintraub
Hardcover, 387 pages
As a bonus book for the holidays, here's a remarkable story from World War II. No Better Friend by Robert Weintraub is an account of that war's only canine prisoner-of-war, a pointer named Judy. Judy started out her service as a mascot on a British ship that was bombed during the evacuation of Singapore. The next ship she was on was torpedoed, and Judy spent hours in the water, tugging wounded men over to floating bits of debris. Even more incredibly, she spent three years in a Japanese POW camp, eluding death through her own cunning — she was good at hiding from angry guards — and through the quick thinking of the prisoners who loved her. When I originally reviewed it, I somewhat glibly called No Better Friend the canine version of Unbroken. Nothing wrong with that. In this dark season at the end of what's turned out to be a dark year, an inspiring story of steadfast courage sounds more appealing than ever.
(This list taken from Fresh Air on NPR)