5 DIY Home Upgrades Under $100
Fixing up your place doesn't have to be expensive, check out these awesome inexpensive upgrades. It's all about the little things.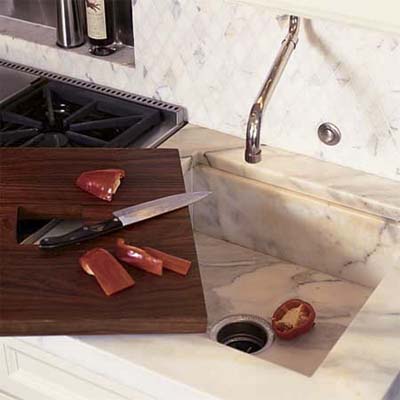 Make Your Sink Do Double Duty
How to do it:
Fit an undermount sink with a cutting board for more prep space. Measure the length and width of the basin, adding ½ inch to each side. Trim a piece of butcher block to size with a jigsaw. Then create a lip around its underside so that it will rest on the edge of the counter.
Estimated cost: 18-by-12-inch maple block, about 86; Butcher Block Co.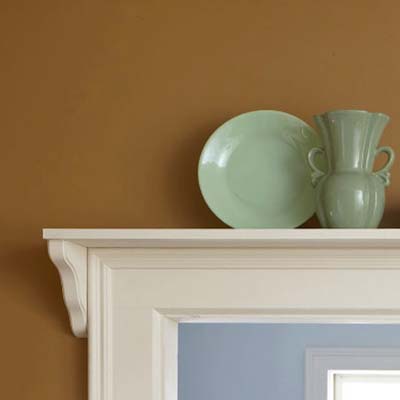 Doorway Display
How to do it:
Add a shelf above a doorway, paint it to match the trim, then use it to display pottery.
Estimated cost: 40-inch-long 1×6 red oak shelf and two 7-inch Classic Oak Brackets, about $32; Rockler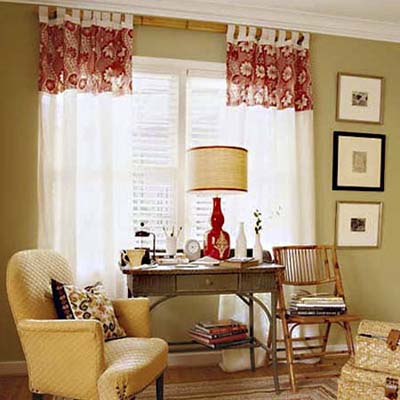 Upsize Your Windows
How to do it:
Make small windows look larger by hanging drapes at ceiling height.
Estimated cost: Pair of 108-inch Brimfield 4-in-1 Panel Drapes in Carafe, about $70; JCPenny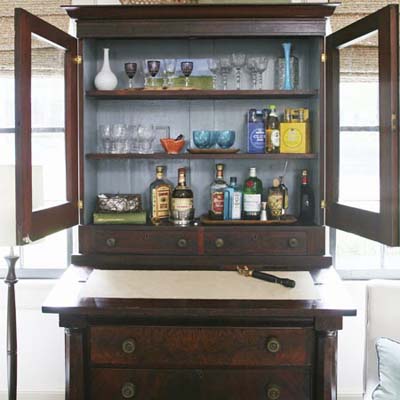 Brighten Cabinet Insides
How to do it:
Highlight the inside of a glass-front cupboard by brushing on a bold hue.
Estimated cost: Aquarium Blue latex paint, $16 per quart; Benjamin Moore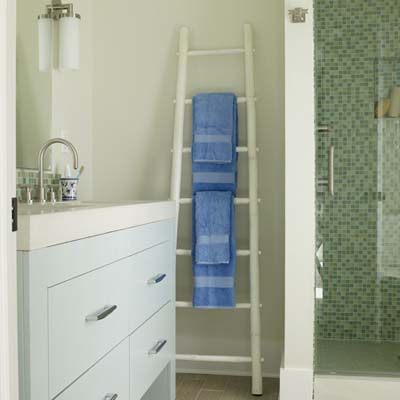 Use a Ladder as a Bath-towel Rack
How to do it:
Lean it against a wall and sling bath sheets and washcloths over its rungs. The white metal ladder shown here is new.
Estimated cost:For even more character, try a colorful, vintage five-rung wood ladder, about $43; A Rustic Garden
(Taken from This Old House)