DIY Halloween Decorations
These fun decorations are easy and cheap to make. Grab your family and friends and make a date of it.
Simple Jack O' Lanterns – Use orange tissue paper balls and a bit of construction paper to create this quick pumpkins.
Spooky Mummy Mason Jars – With a few simple items you can create this wrapped mummy light. Check out the project here.
Poison Bottles –  Create your own creepy cauldron corner with the potion bottles. Dive into the project here.
Spider Webs – Use a black trash bag to create these easy clean up spider webs. This is a great project for you apartment dwellers that want to get into the spirit. More here.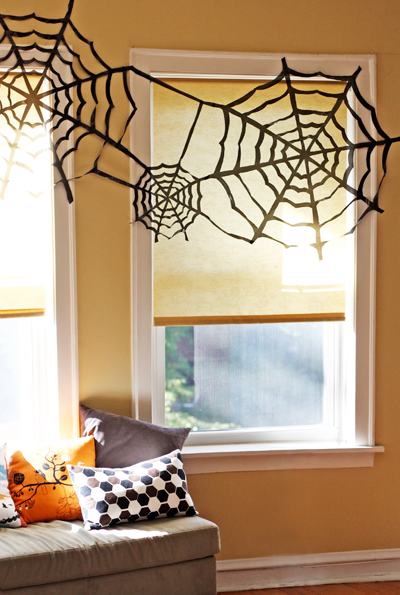 Pumpkin Party Favors – These are great little treats for any party or just to have for guests. A great idea for work giveaways too. See more here.
Wall Bats – A flock of bats flying through your house, spoOoOOoky – Find more here. 
Check out more fun projects at Country Living