Here is a fun list of 31 popular day trips from San Francisco. All of these trips are within 75 miles of downtown San Francisco. Travel time will vary depending on the time you leave and the day you go on. We have also included 15 popular San Francisco attractions that can be reached by bus or train.
San Francisco Day Trips
Before you head out of town on a day trip consider visiting one of these 15 attractions in and around downtown San Francisco. On the other hand, if you're ready to hit the road, continue ready below.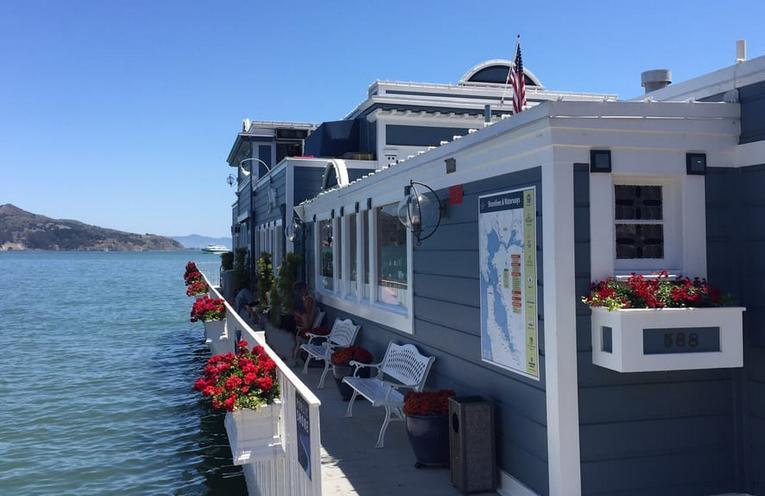 Sausalito Day Trip
Travel time 30 minutes – 10 miles. With only 7,000 residents, Sausalito maintains a coast town charm while still being close to the modernity of San Francisco. The town derives its name from the Spanish meaning of "place of abundance", and that promise has led many to the town in search of inspiration and relaxation.
Muir Woods National Monument
Travel time 45 minutes –  17 miles.  Muir Woods National Monument is an old-growth coastal redwood forest. Due to its proximity to the Pacific Ocean, the forest is regularly shrouded in a coastal marine layer fog. Muir Woods is a very popular San Francisco day trip destination. We suggest you visit during the week or arrive early on weekends.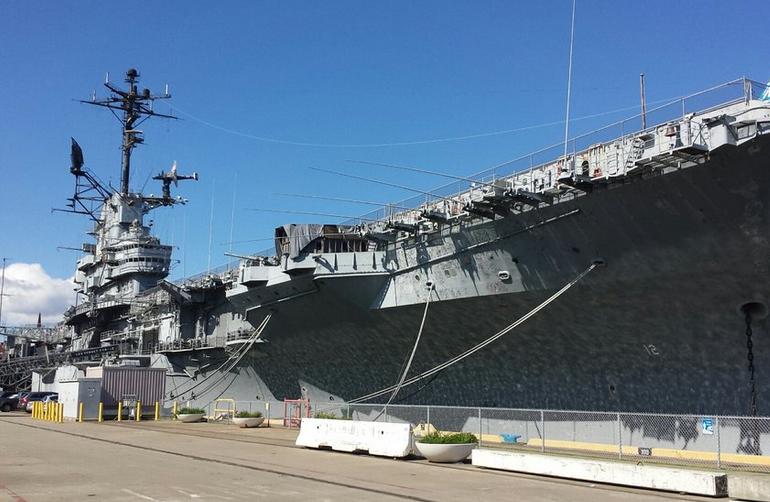 USS Hornet Museum
Travel time 1 hour – 18 miles. Located in the Alameda California, near Oakland, is a national treasure known as the USS Hornet, a floating city that allows visitors to experience life as if you were out to see for months on end. Tours of the ship are self-guided, the place is massive, and you have three decks to wander around.
Mount Tamalpais State Park
Travel time 1 hour – 23 miles – Situated just north of San Francisco's Golden Gate Bridge. Mount Tam attracts hikers, bikers, equestrians, trail runners and other outdoor enthusiasts from throughout Northern California. Deep canyons filled with redwood groves mesh against sunny slopes with springtime wildflower displays.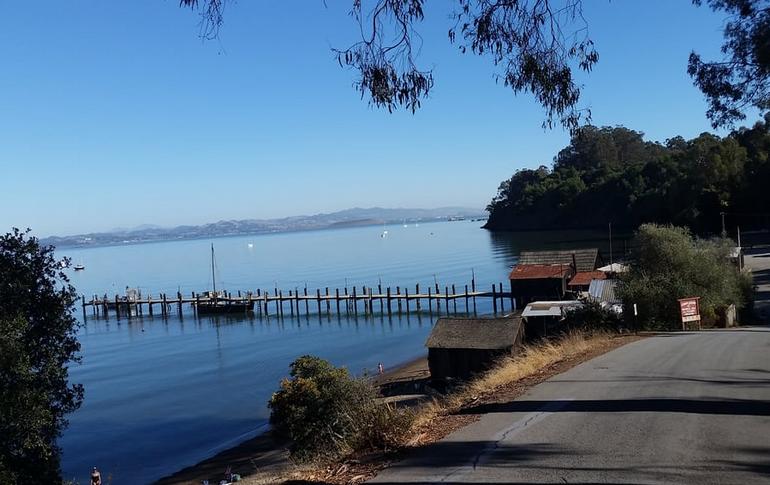 China Camp State Park – San Rafael
Travel time 1 hour –  23 miles – China Camp State Park has something for everyone. Especially popular with mountain bikers, hikers, kayakers and casual campers. History buffs will appreciate the historic China Camp Village. Every August, the non-profit organization, Friends of China Camp, presents Heritage Day to celebrate Chinese-American heritage, as well as the park's natural history.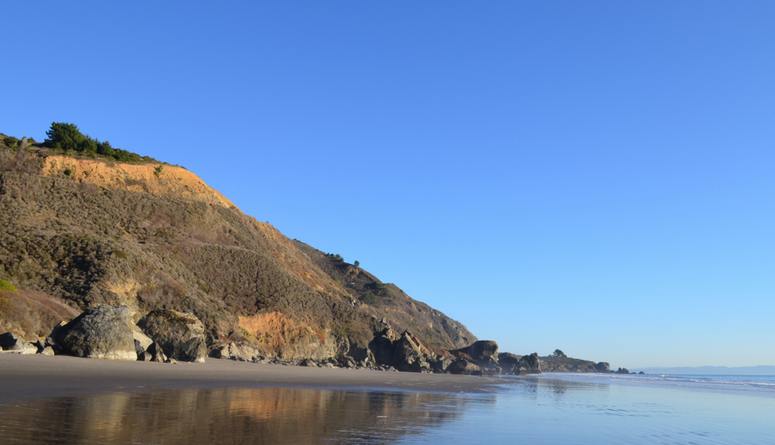 Stinson Beach Day Trip
Travel Time 1 hour – 24 miles. Stinson Beach park is part of the Golden Gate Recreation Area. Stinson Beach is easy to drive along California's Highway 1 from the Golden Gate Bridge. During the summer thousand's of people escape San Francisco and head toward Stinson Beach for a day in the sun.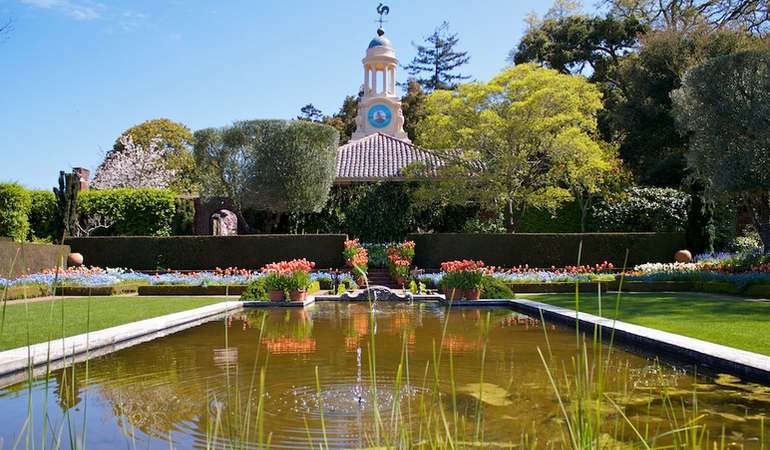 Filoli Estate & Gardens
Travel time 45 minutes – 27 miles. Filoli was built 10 years after the 1906 San Francisco earthquake and was seen at the time of its building as a symbol of hope amid ruin. Its English Renaissance gardens are considered among the finest recreated antique English gardens in North America.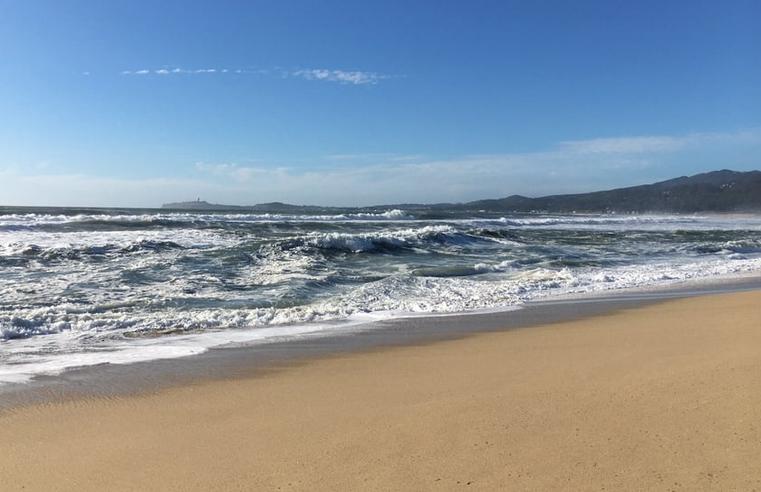 Half Moon Bay
Travel time 1 hour – 30 miles. Half Moon Bay State Beach has four miles of sandy beach just south of town. Sunbathing, fishing, picnicking and camping are popular activities.Once a year "The Maverick's Big Wave Invitational," contest is held. Swells at Mavericks have to reach 20 feet in order for the contest to take place.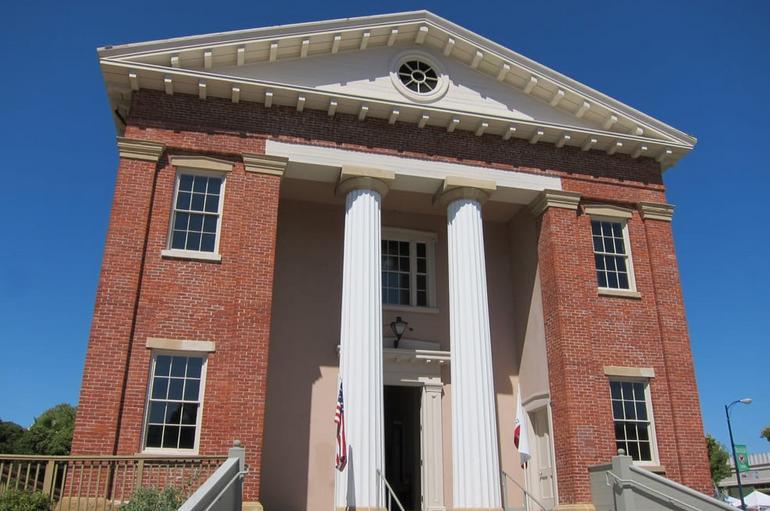 Benicia California
Travel time 1 hour – 36 miles – The charming and historical waterfront town of Benicia is an easy San Francisco day trip. The combination of a vibrant art scene, historical landmarks, and excellent dining choices makes this a place that can be enjoyed by one and all. Benicia has a long and interesting past and has over the years played an important role in California's history. For a short period in the mid 19th century, the town became the California's capital. One of the great things about Benicia is the fact that the majority of the town can be explored on foot.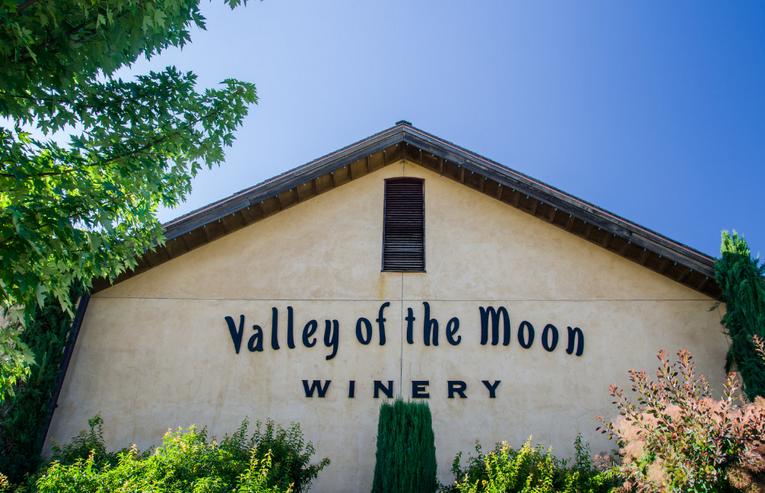 Sonoma Valley
Travel time 1 hour – 39 miles. Sonoma is where California wine making started 200 years ago and where good restaurants, state-of-the-art spas, and adventurers thrive. Not as well-known or touristy as its neighbor Napa Valley, Sonoma's kick-back vibe is just as infectious and has a lot more to offer than wine tasting.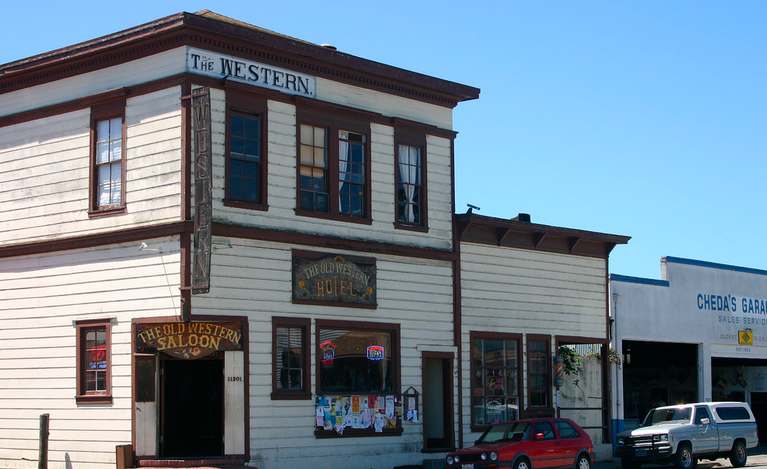 Point Reyes California
Travel time 1.5 hours – 54 miles – Point Reyes itself is set on a cape around 30 miles northwest of San Francisco. Much of the surrounding area is part of the Point Reyes National Seashore Reserve. Once hunted nearly to extinction, both the Northern Elephant Seal and the Tule Elk now thrive in the area. Point Reyes is popular with water sports enthusiasts. Kayak along the shores of Tomales Bay, or explore the submarine world with a scuba dive guide.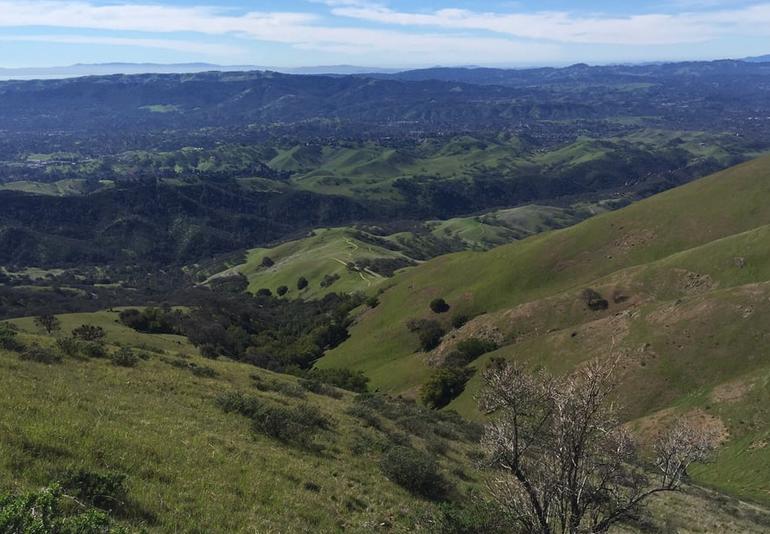 Mount Diablo State Park
Travel Time 1.5 hours – 44 miles – Many visitors to Mount Diablo head straight for the summit to enjoy the well-known view. There is a lot more to see and explore on the way up the 11-mile loop that leads to the top of the park. Mount Diablo State Park features hiking, biking, horseback riding, rock climbing and camping opportunities.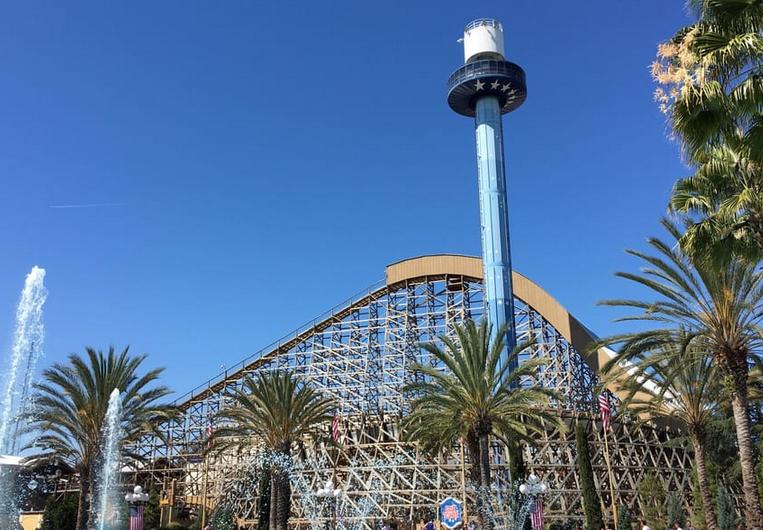 California's Great America
Travel time 1 hour – 45 miles. California's Great America Theme Park in Santa Clara is northern California's biggest amusement park. Thrill rides here match or exceed theme parks in Southern California including Six Flags. Great America is about an hours drive from San Francisco and a little over two hours from Sacramento.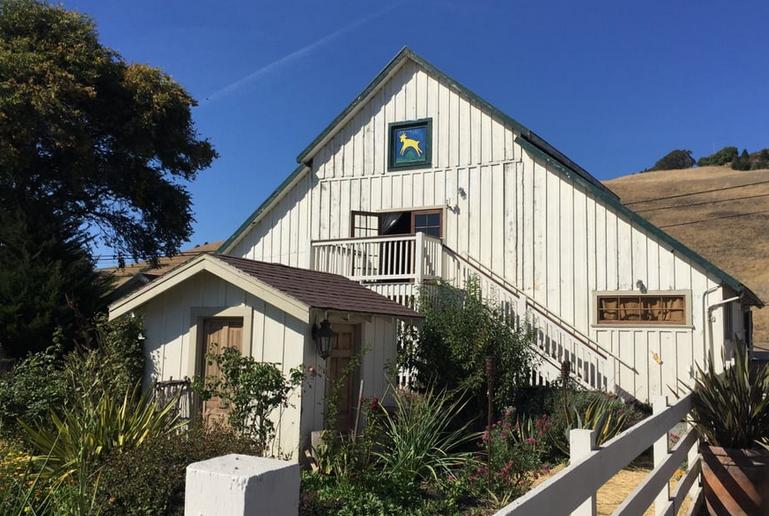 Pescadero California
Travel time 1 hour – 47 miles – Long before Pacific Coast Highway meandered its way along California's coast, the small town of Pescadero served as a stagecoach stop for weary travelers. With its quaint charm and a hint of days of old, Pescadero and the area immediately surrounding it is abundant with activities for day-trippers.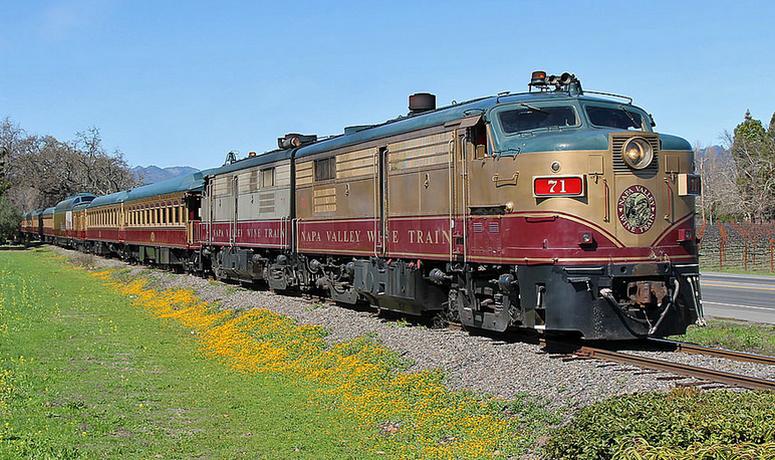 Napa Valley Wine Train
Travel time 1.5 hours – 50 miles – Napa Valley Wine train travels along highway 29 on its 3-hour trip. Various packages are available, including special holiday, murder mystery and jazz concert trains. For first-time visitors to Napa Valley, the train makes an excellent way to star your trip.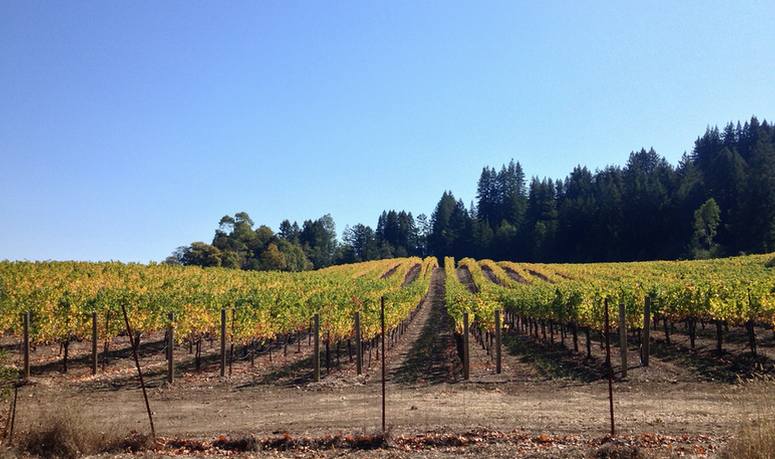 Glen Ellen California
Travel Time 1.5  hours – 54 miles- This peaceful Sonoma town offers those who want off the beaten track plenty of opportunities to eat, drink, and de-stress. And you couldn't ask for a more picturesque place for a San Francisco day trip. Glen Ellen is located in the north-eastern corner of Sonoma County. Drive time from the bay area is a little oven an hour, depending on traffic.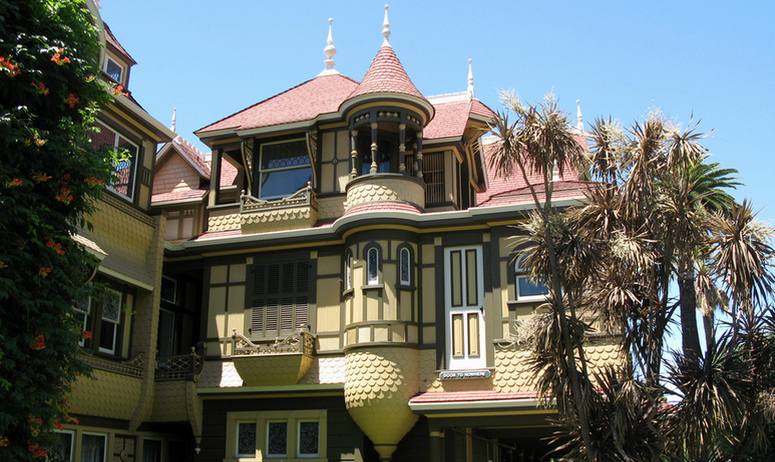 Winchester Mystery House
Travel time 1 hour – 50 miles.  A fascinating house of a very eccentric wealthy Sarah Winchester. Sarah believed in spiritualism and added strange features to the house because of her odd beliefs and interests. The "Mystery" part of the name implies that you might find a "Haunted Mansion".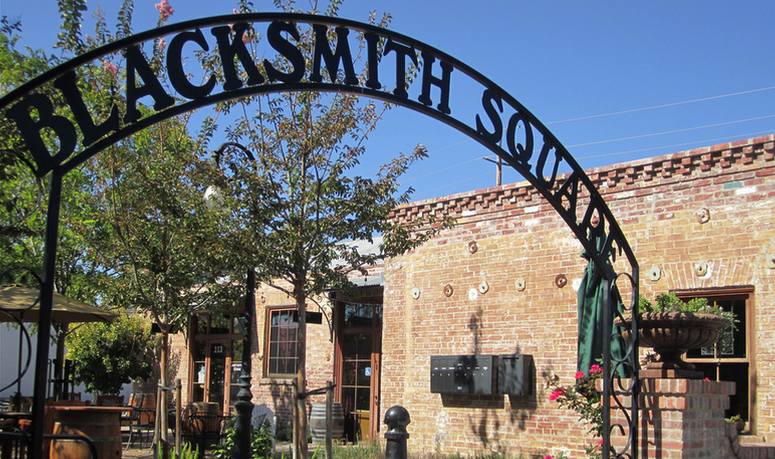 Livermore Bay Area Day Trip
Travel time 1 hour – 50 miles. Pack up the car and head out to picturesque and peaceful Livermore. Just a short drive southeast of San Francisco, the area is a wine lover's dream come true. Even those who are not wine drinkers will have plenty to see and do on this day trip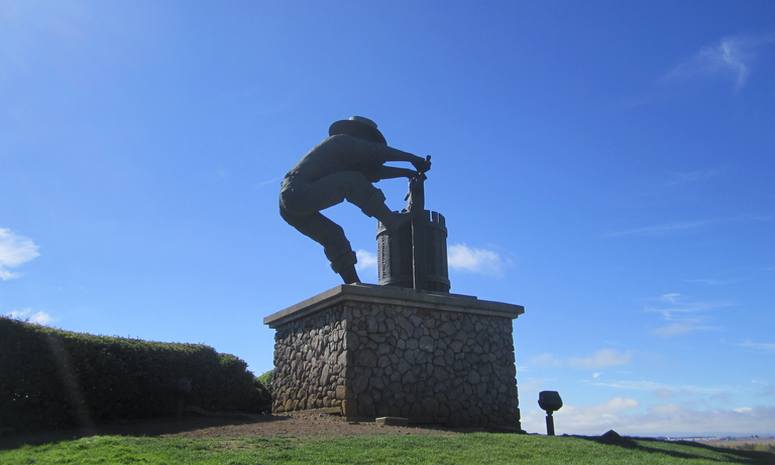 Napa Valley Wine Country
Travel time 1 hour 30 minutes- 55 miles. In addition to world-class wines, Napa has a variety of fun things for visitors to do. Located northeast of San Francisco, Napa Valley is a great day trip or weekend getaway. Visitors come from all over the world to see the beautiful valley, taste the world-famous wines, enjoy fine dining, and get pampered in the spas.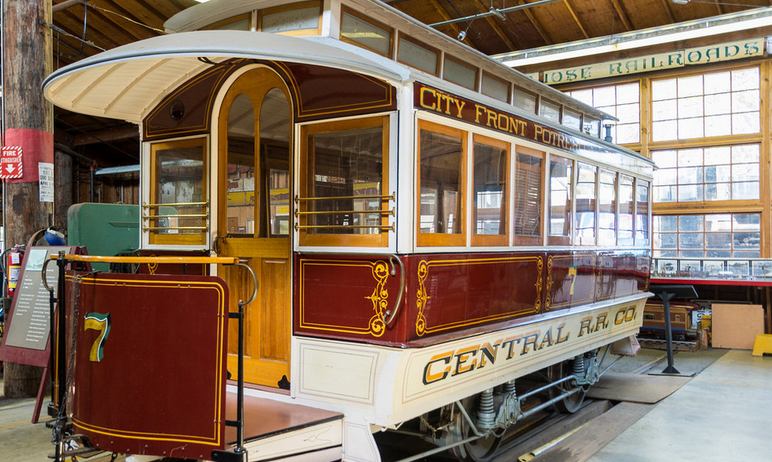 San Jose Day Trip
Travel time 1.5 hours – 55 miles. San Jose is California's third-largest city and is home to high-tech computer firms, which sit alongside farms, ranches and open spaces that spread between the San Francisco Bay and the surrounding hillsides. It's an old city that is culturally diverse, jam-packed with historic buildings, brilliant museums and a myriad of fine restaurants.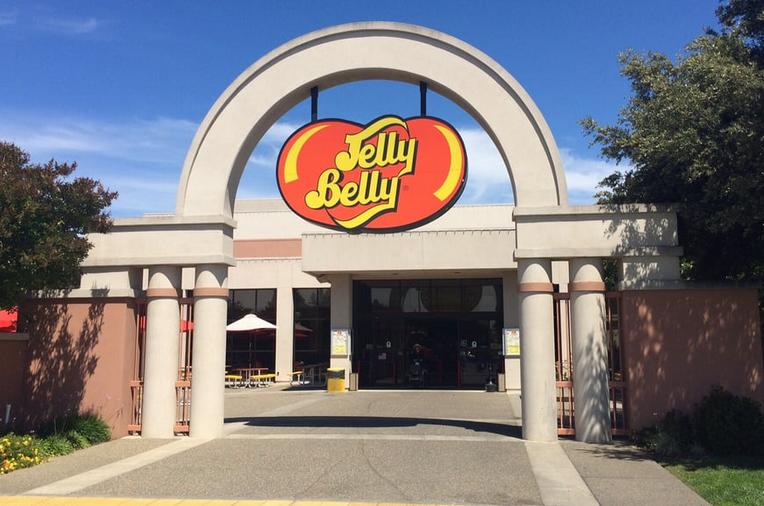 Jelly Belly Factory Fairfield CA
Travel Time 1.5 hours – 58 miles – Jelly Belly Factory uses state of the art equipment and even has robots to help with production. After taking the tour, you will get a free sample of this popular candy. Two things are certain when you visit Jelly Belly: one you will have fun and two you will buy some of this delicious candy to take home.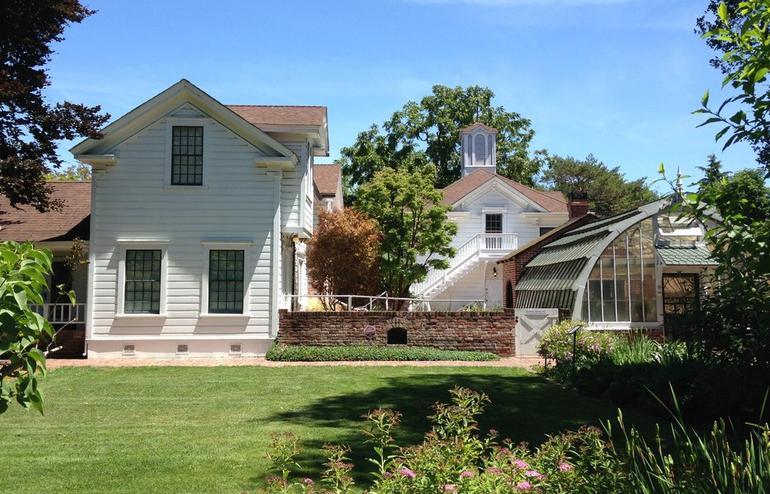 Santa Rosa California
Travel time 1.5 hours – 55 miles – Santa Rosa is the perfect destination for farm-fresh food, handcrafted beer, wine and all things artisan.Just 55 miles north of San Francisco, the city is host to several farmer's markets, a thriving music scene, a variety of museums and plenty of outdoor activities.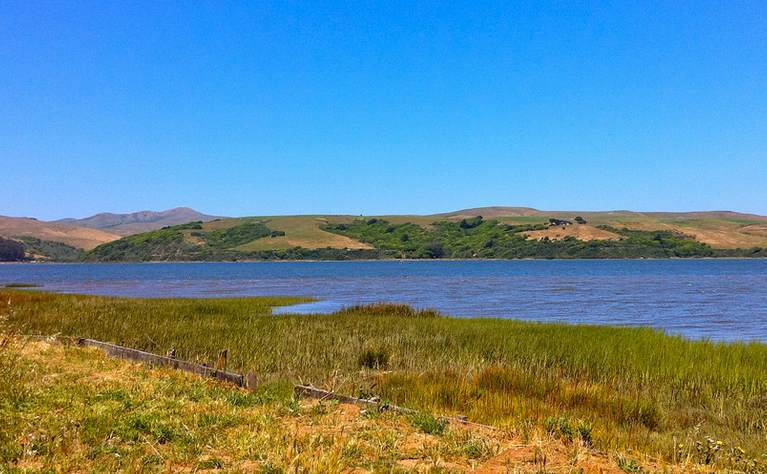 Tomales Bay Marin County
Travel time 1.5 hours – 56 miles – One of the main attractions in the Tomales Bay area is the Tomales Bay State Park, over 2000 acres large. It is one of the few state parks split by a bay; the larger side of the park is on the west side of Tomales Bay, and the smaller portion of the park is on the east side. When you are ready for a rest from Tomales Bay State Park, you can travel down to the Tomales Bay Oyster Company for an oyster picnic.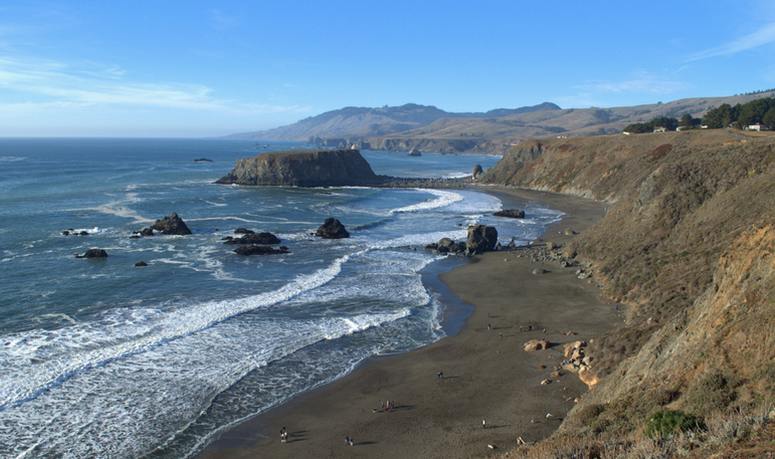 Sonoma Coast State Park
Travel time 1.5 miles – 68 miles. Along the stunning Sonoma coastline, an expansive and exquisite park has been created by the state of California. Dedicated to the preservation of this unique environment, the Sonoma Coast Park offers a wide variety of activities.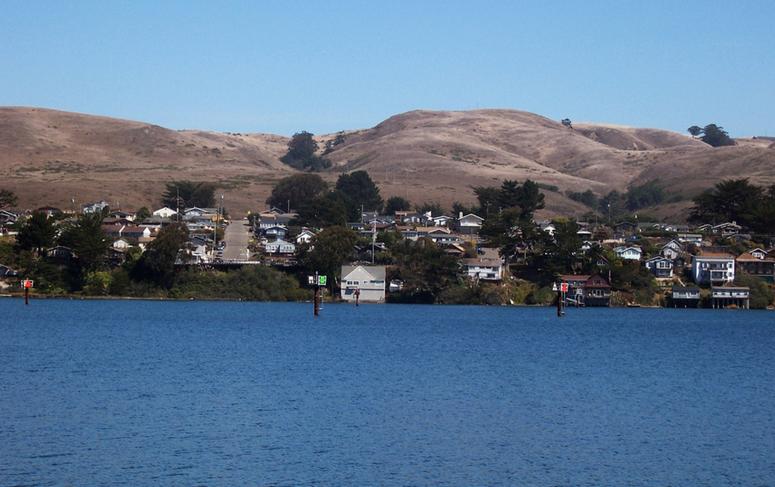 Bodega Bay California
Travel time 2 hours – 70 miles – With its seemingly endless miles of pristine beaches to explore, fresh seafood and beautiful coastal scenery, Bodega Bay is less than a 70-mile drive north of San Francisco on Highway 101, yet feels a world away. The little town of Bodega Bay has 3 art galleries, 1 antique store, 5 gift stores, 2 kite stores, a surf shop and two grocery stores to stock on provisions for your return trip.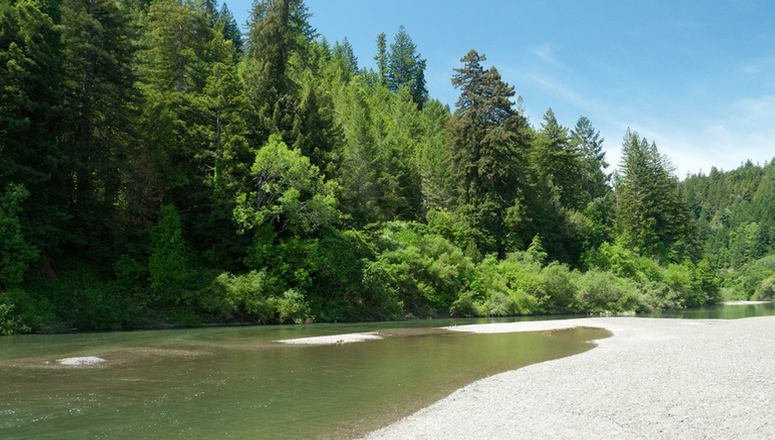 Guerneville Russian River Valley
Travel time 2 hours – 74 miles – Decades ago, the town was built on the back of the timber industry. Now, much of the majestic, ancient redwoods are protected. As the lumberjacks left, the hippies headed to Guerneville, and then members of the LGBT community. While the town may have a reputation as being especially popular with gay people, there is plenty for everyone to see and do.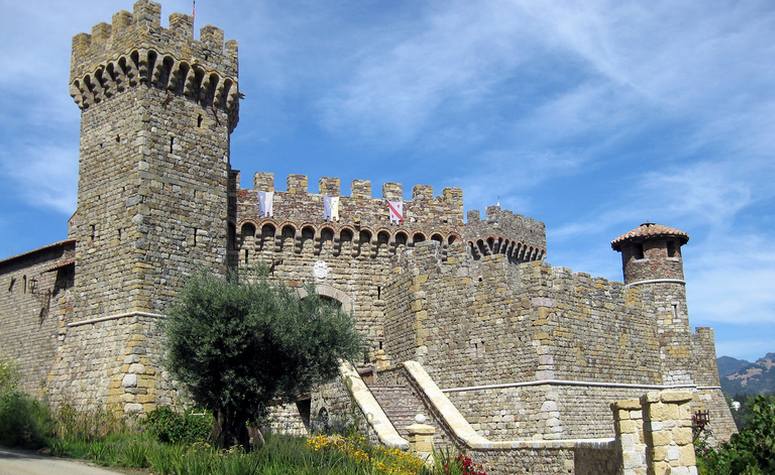 Calistoga Weekend Getaway
Travel time 2 hours – 75 miles. Famous across the state for its hot springs, mineral pools, mud baths, and massage packages, Calistoga is Napa's #1 spot for spas. The original inhabitants of the area, the Wappo Indians, recognized the healing properties of the local waters.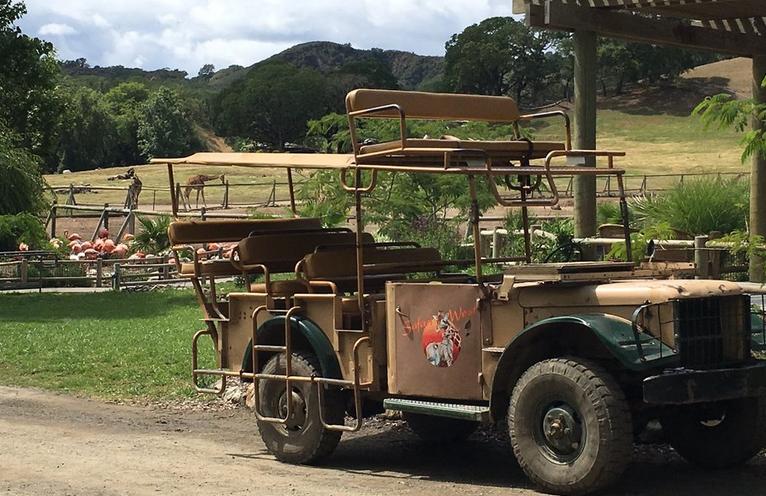 Safari West Wildlife Tours
Travel time 2 hours – 75 miles – Safari West African Wildlife Tours guests can take a three-hour tour led by an experienced guide. You climb aboard a Safari truck and head out onto the bumpy roads of the preserve. This trip lets you take an African safari without the danger of being charged by wild animals.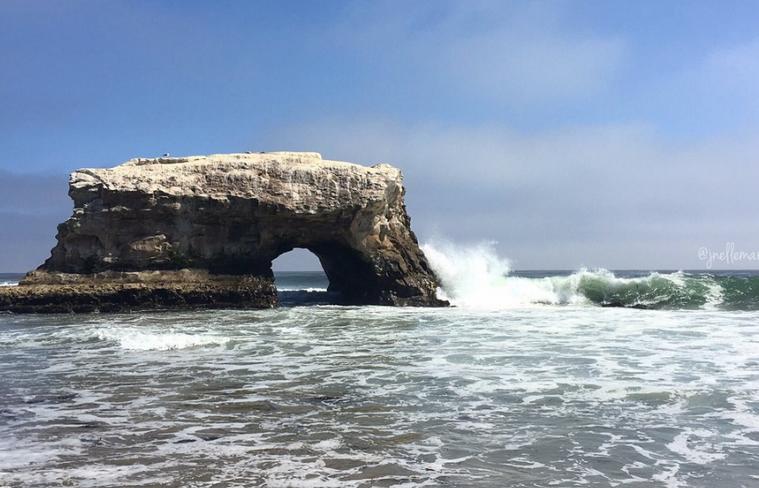 Natural Bridges State Beach
Travel time 1.5 hours – 71 miles – Nestled in stunning Santa Cruz, California, this 65-acre California state park was named for the naturally occurring mudstone bridges that line the Pacific Ocean. Wave erosion carved these mudstone bridges after a combination of silt, clay, and diatoms were solidified into a mixture of stone that created three arches on the beach.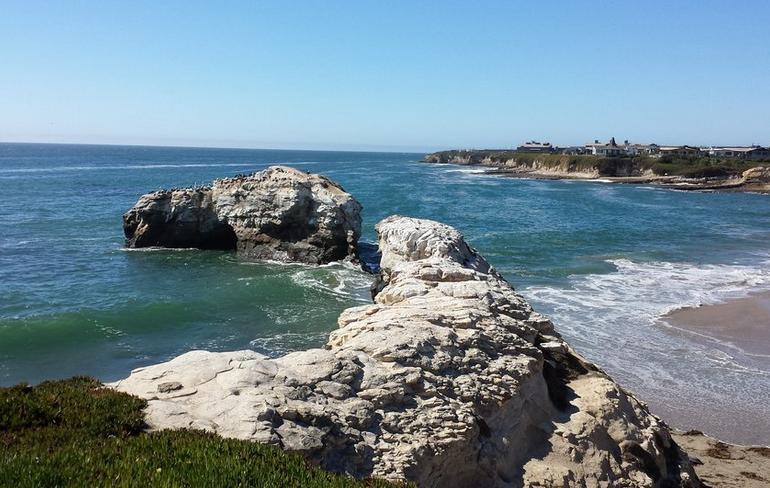 Santa Cruz California
Travel Time 1.5 hours – 72 miles – Santa Cruz is south of the San Francisco Bay Area. Renowned for its natural scenic beauty, sun-soaked beaches, and spectacular redwood forests. Santa Cruz is not only famous for its surfing and artist community, with more than 2,000 artists calling it home. One of the top attractions is The Boardwalk. Home to the Giant Dipper, one of the oldest roller coasters in the U.S.